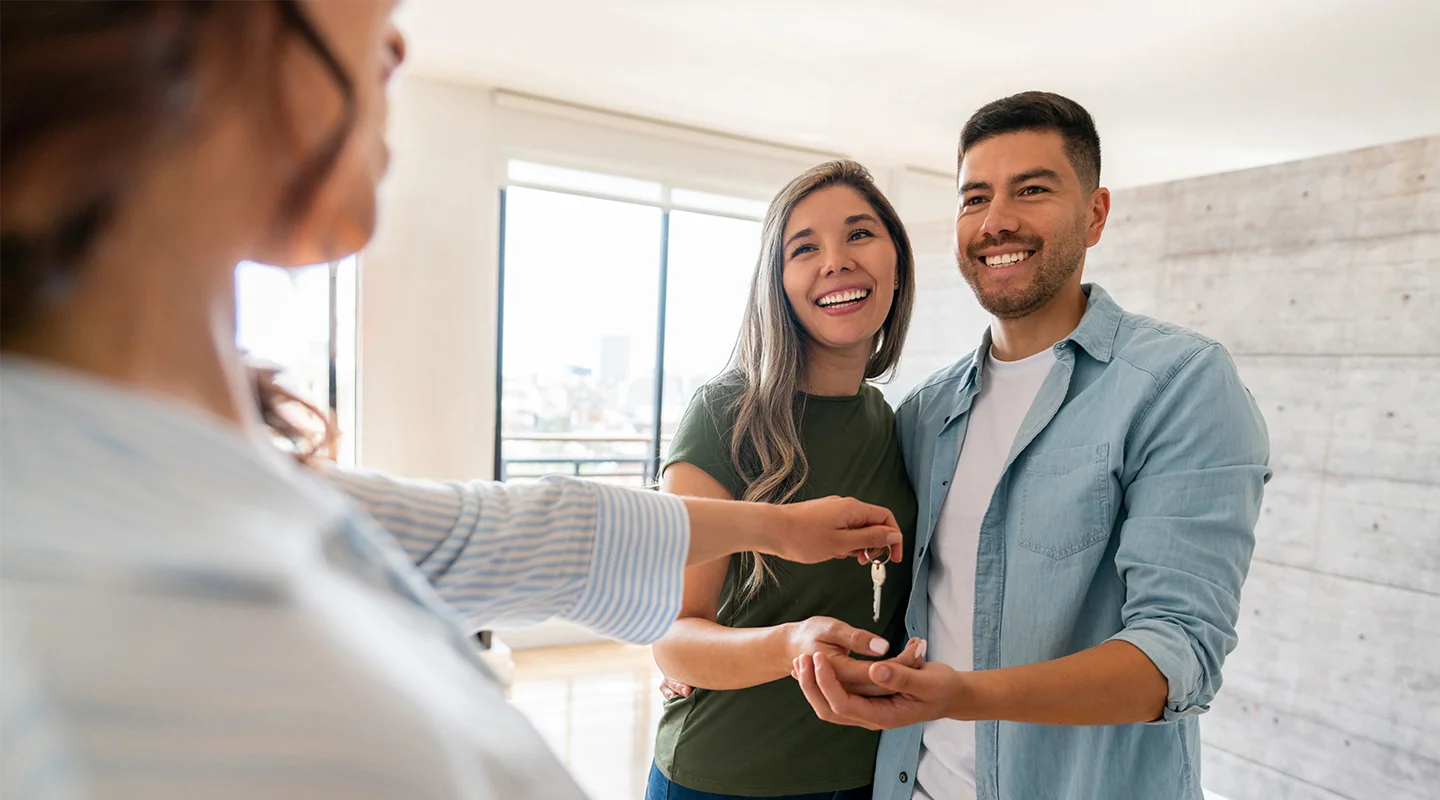 Mortgage Loan Options
We know that your home is the center of your activities, life and family. That's why at S&T, we strive to give you the options and tools you need for healthy home finances.
Home Ownership Program

The Home Ownership Program provides affordable purchase options for eligible borrowers1 and/or properties.2 This program offers discounted document preparation fees, no mortgage insurance requirement and a minimum borrower contribution as little as $500. With up to $5,0003 toward closing costs for qualified borrowers, home ownership is within reach.

Fixed Rate Mortgages

With our fixed-rate mortgage, you can count on consistent monthly payments and fixed interest rates for the life of your loan. This type of loan offers you a level of stability and convenience.

Adjustable Rate Mortgage

Finding the right home doesn't mean you'll live there forever. Whether you're a newlywed couple looking for a "starter home," a soon-to-be empty nester who is downsizing, or simply have plans to move in a few years, an adjustable-rate mortgage (ARM) is a viable financing option for shorter-term borrowers.

Construction Loans

Construction loans from S&T Bank feature one convenient closing that allows customers to convert their construction loan to a permanent mortgage at the end of the construction period. There are also options to begin new construction while still living in your current home.

HomeReady

This is a great option for first-time homebuyers with modest savings. Make the dream of home ownership a reality with conservative payments and no minimum contribution from the borrower's own funds.4

Community Champions

With low down payment options, expanded loan-to value ratios, no mortgage insurance requirements, and discounted origination fees, the Community Champions program offers financing for public or private chartered school teachers, registered nurses, EMTs, employees of a police force, and paid firefighters.

Mortgage Refinancing

People refinance for many reasons. You might want more manageable monthly payments or to pay off your loan quicker. Perhaps the market has changed and you can take advantage of better rates, or you want to consolidate debt or get cash out for expenses. See if refinancing can help you meet your goals.

Professional Mortgages

We offer mortgage loans with low down payment options, expanded loan-to-value ratios, and no mortgage insurance requirements to medical doctors, attorneys, and doctorate degree-holders.

Pre-Approvals

With a pre-approval, you will know exactly what you can afford, giving you the confidence you need in your home search. Gain a competitive advantage with sellers and the confidence that you've already been pre-approved.

Bridge Loans

Bridge loans enable customers to use the equity in their present home toward financing a new home. It's a powerful tool that buyers can leverage to get a deal moving.
FAQs
We do provide portfolio mortgages. Portfolio mortgages are financing opportunities for unique properties and borrowers that are generally not accepted in the secondary market. Additional examples of that are large acreage, log homes, non-warrantable condos and investment properties.
Everyone's financial situation differs; it is important to recognize what you can comfortably afford to borrow. In general, the loan amount you can afford depends on four factors:
Your debt-to-income ratio, which is your total monthly payments as a percentage of your gross monthly income
The amount of cash you have available for a down payment and closing costs
Your credit history
The value of the property you are purchasing.
S&T has a great option for first-time homebuyers with modest savings. Make the dream of homeownership a reality with conservative payments and no minimum contribution from the borrower's own funds.1
Since there are many different types of mortgages that are available for prospective home buyers, it's important to talk with an S&T mortgage banker to see what options are best for you.
1 Eligible borrowers must have an income at or below 80% of the area median income designated by Fannie Mae. They must also meet eligibility requirements including, but not limited to, being owner-occupants.
2 Eligible properties must be located in a low or moderate census tract within S&T Bank's assessment area. If located in this area, no income limitations apply.
3 The funds will be provided as a lender credit. Program funds can only be used for nonrecurring closing costs including title insurance and recording fees. The funds cannot be applied toward down payment, prepaid items or recurring costs, such as property taxes and insurance. Borrowers cannot receive program funds as cash back. The funds may be considered taxable income and a 1099-MISC may be issued, consult with your tax advisor.
Credit and collateral are subject to approval. Terms and conditions apply. This is not a commitment to lend. Programs, rates, terms and conditions are subject to change without notice.
4 Income restrictions apply.