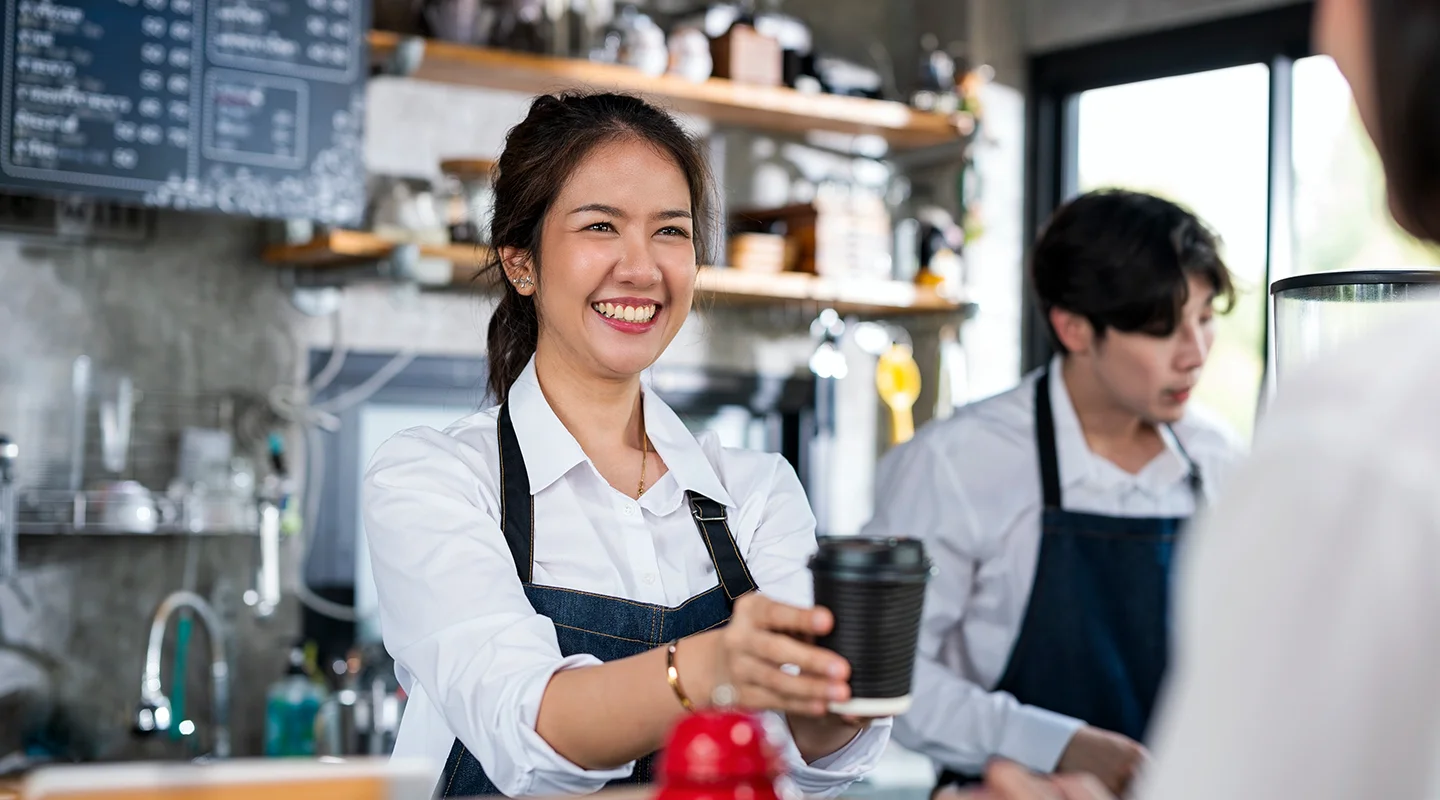 Treasury Management
Enhance efficiency with partners you can trust.
Business Online Options
We provide you with real-time, around-the-clock access to the services you need to manage your business.
Online Statements

Reduce paperwork with convenient online monthly statements.

Pay Bills

Pay your bills online for added convenience and speed.

Transfer Funds

Easily move money between accounts, to and from a line of credit, or across multiple financial institutions.

Direct Deposit Payroll

Provide the comfort and security for your employees to receive their pay directly into their bank account.

Assess Balances & Transactions

Determine your need to invest, transfer or borrow money and get details on deposits, checks, transfers and more.

Improve Cashflow

Control cash concentration and disbursement so you can reduce excess balances and increase interest earnings.

ACH Origination

Perform ACH origination transactions with other financial institutions.

Payment Stop & Go

Initiate wire transfers and send stop payments all from your online portal.

Access Your Data

Export account transactions to Quickbooks or other financial software platforms.
Business Mobile App
Gain efficiencies with S&T's Business Mobile App. With access to your accounts while you're on the go, our Business Mobile App will help you better manage your cash flow and your time. The app is available for iPhone®, iPad®, Android™, and Android™ Tablets.
Stay connected to your business finances
With S&T's Business Mobile App you can access your accounts anywhere, anytime.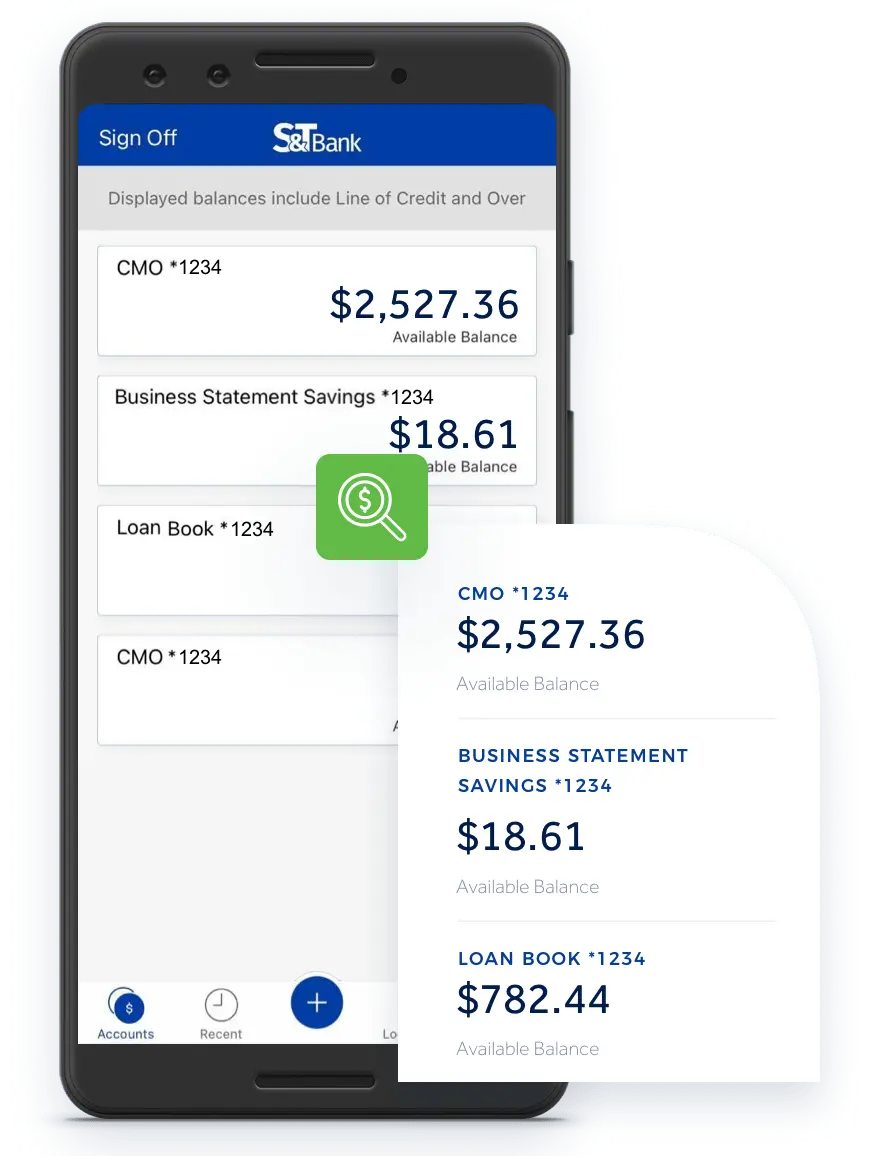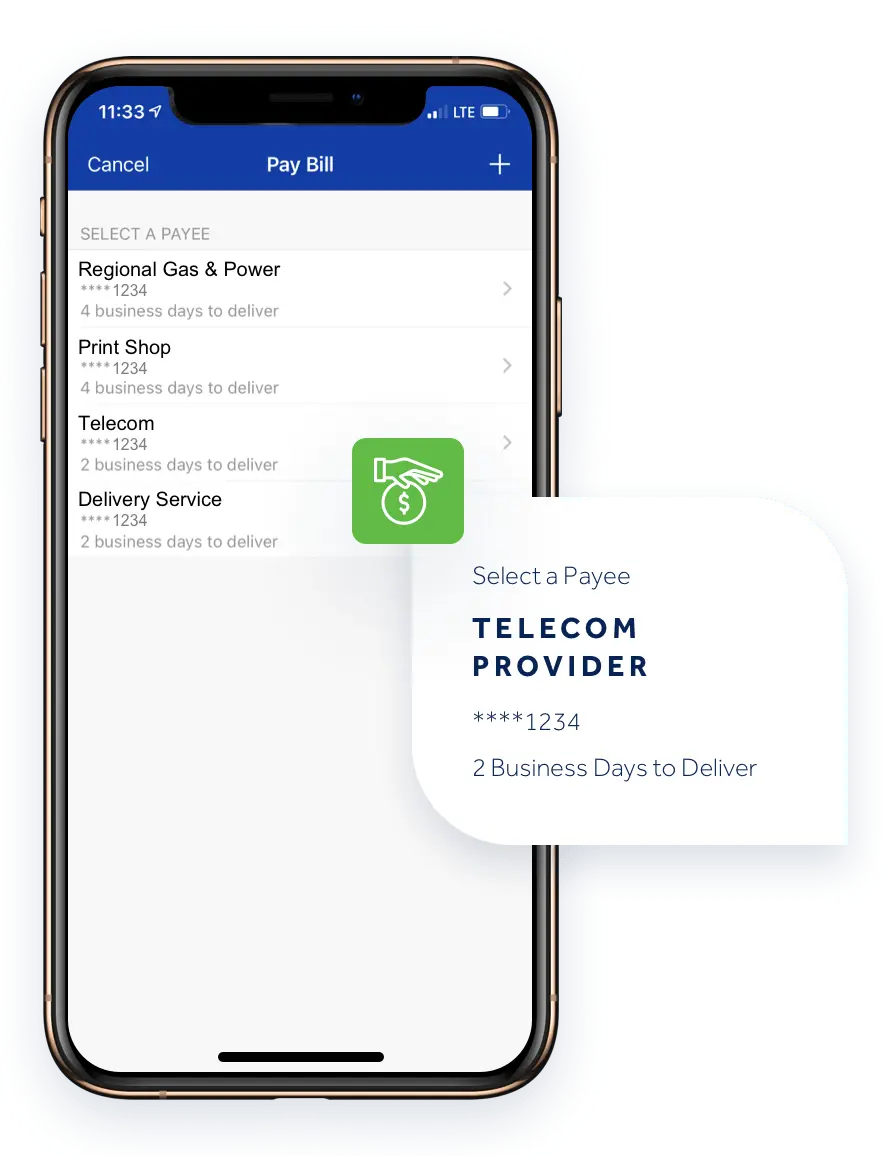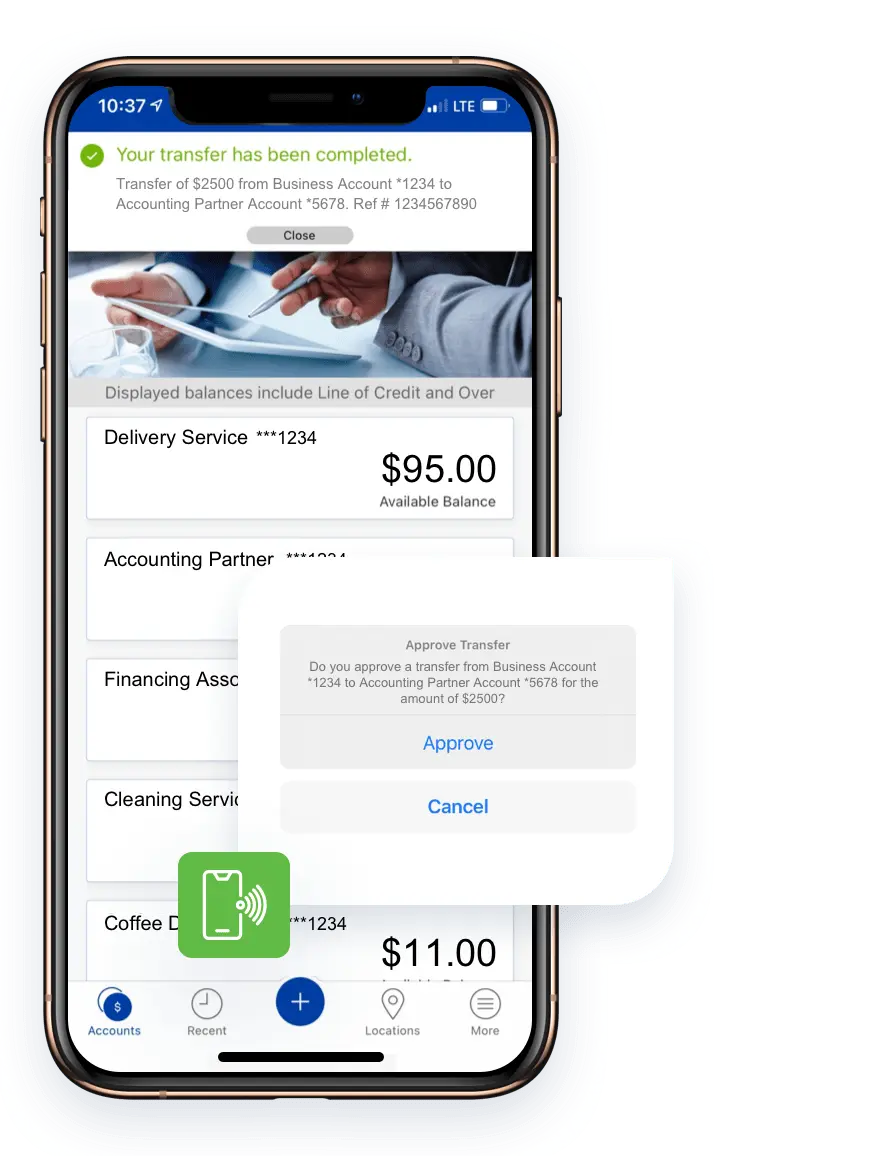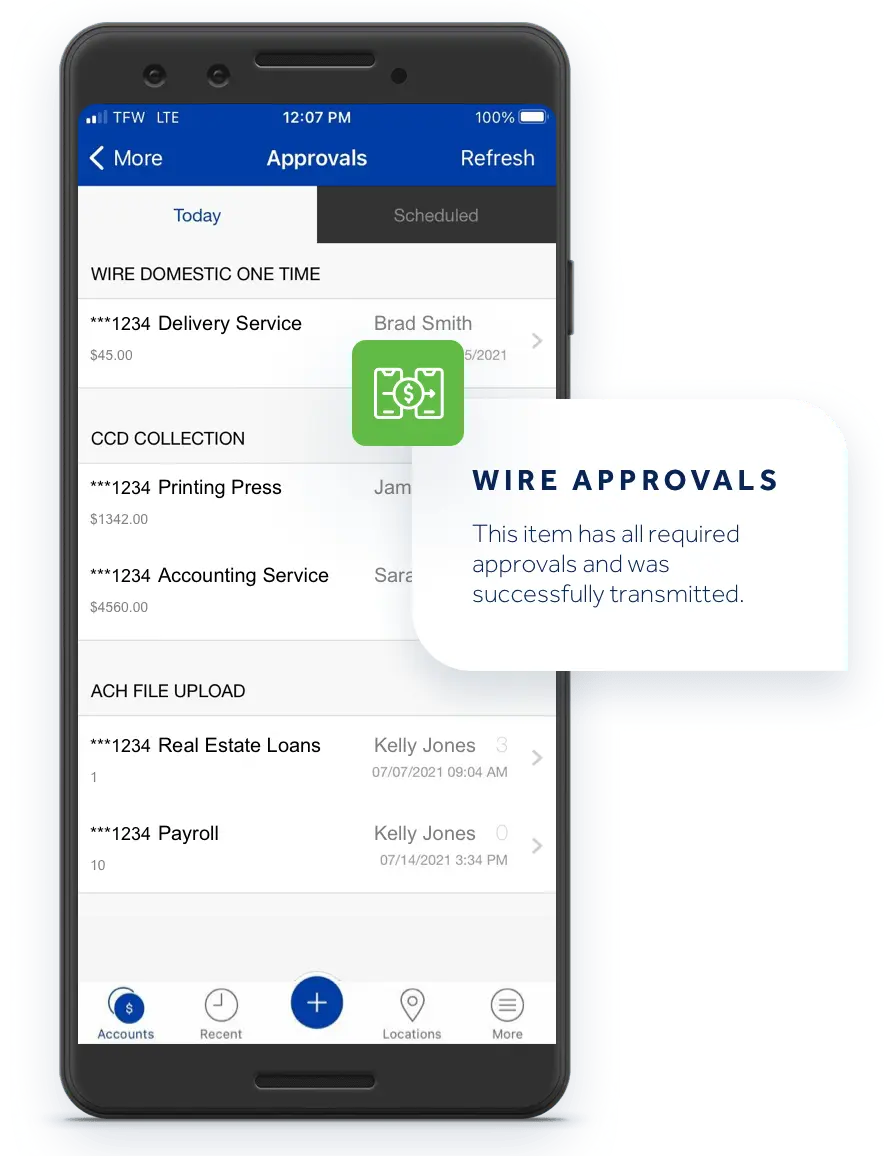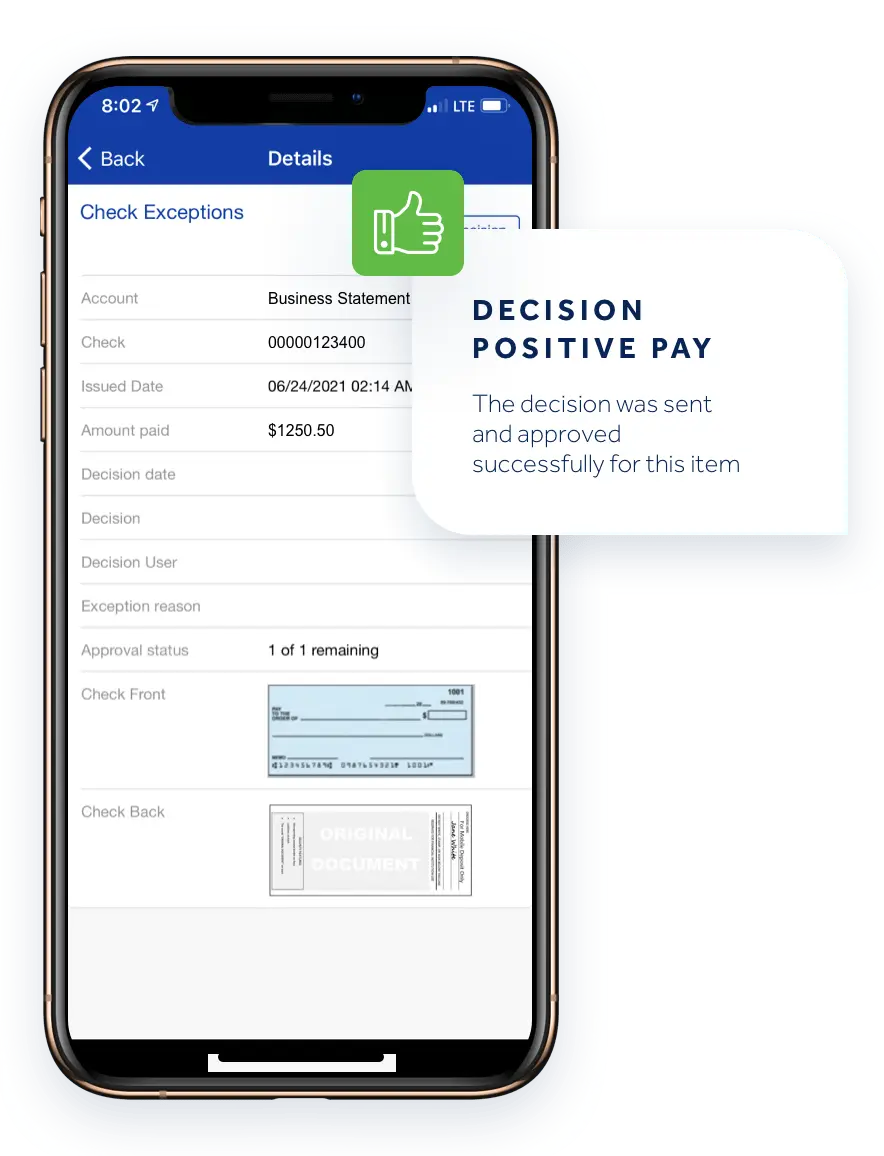 Stay connected to your business finances
With S&T's Business Mobile App you can access your accounts anywhere, anytime.
Payables
Build stronger relationships with customers and vendors with our fast and secure payment services. S&T makes it easy to send and keep track of payments, whether you need to pay a vendor same-day with ACH, make a quick wire transfer, or cover an emergency purchase with your business credit card.
ACH Processing

ACH is a simple, quick and secure way to pay employees, and service providers electronically while eliminating the costs and time constraints associated with manual payment processes.

Wire Transfer

Improve cash flow forecasting and send payments either same-day or on a future, scheduled date. All wire transfers are made securely by S&T, so you can trust that your funds are secure.

Business Credit Cards

We offer cards designed for commercial, business and non-profit customers. From purchasing cards to options with rewards, you can manage your spend activity with our reporting tools.

One Card

With One Card from Elan, you get a purchasing card that increases efficiency and control. Manage where cards are used and limit company exposure. Analyze spending through powerful account tools that offer easy integration to financial systems.

Integrated Payables

Streamline your payment processing by consolidating all payment types into a single file feed. Our platform supports checks, ACH, wire and Virtual Card and will enable you to easily set up and track payments to vendors and increase your cash flow visibility. Mitigate fraud while improving efficiencies and reducing costs.
Receivables
Effectively manage your cash flow and time with our accounts receivable services. We offer a wide variety of ways to provide your customers with more convenient and secure payment options, transition your recordkeeping from paper to electronic and get payments into your account faster.
ACH Collection

Increase efficiency by automatically collecting regularly scheduled, recurring payments from your customers. S&T debits the paying account and credits your account the same day.

Lockbox

Accelerate the process of converting accounts receivables into cash. With our lockbox services, your customers' payments will be processed by S&T, saving you time and improving the availability of funds.

Remote Deposit Capture

Save time by depositing your business's checks directly into your S&T account anytime with a simple check scan from your office, or anywhere you have access to a scanner and the internet. Deposits made prior to 8 p.m. EST are available next business day.*

Business Mobile Deposit App

Skip the trip to the bank by depositing multiple checks in one, secure transaction right from your smartphone or tablet. Use the app to take a photo of each check for rapid deposit and access your funds fast. Deposits made prior to 8 p.m. EST are available next business day.*

Merchant Services

Through our partners at Elavon, we provide the industry's leading merchant processing solutions. It's your one-stop-shop for all online, on-the-go and in-store payment processing. Offer your customers the payment options they want, like swiping a card at our customizable point-of-sale, via contactless payment or through mobile wallets like Apple Pay®, Samsung Pay® and Google Pay™.

Electronic Data Interchange (EDI)

EDI provides remittance information on electronic payments, so you can gain a better understanding of your cash flow. Save time and improve your record-keeping by securely and electronically exchanging purchase orders, shipping statuses, invoices, payment confirmations and more.
Fraud Prevention
Financial fraud is on the rise, but so are our defenses. Keep your funds and financial information safe with security measures designed to integrate seamlessly into the S&T services you use most. From gaining better insight into your account with online statements to monitoring fraudulent activity in check and ACH transactions with Positive Pay, S&T offers modern fraud deterrent tools that keep you up-to-date and ahead of the latest scams.
Positive Pay

Positive Pay is one of the most effective deterrents to check fraud and can help you minimize loss by monitoring and detecting potentially fraudulent checks. It works by automatically comparing checks being paid against verified checks that your company has issued in the past. Checks determined to be fraudulent can then be returned, eliminating losses.

ACH Positive Pay

Prevent unauthorized ACH debits from your accounts. Establish the authorized vendors that are paid automatically, and all other transactions will trigger an alert to review for legitimacy and approve or deny the transaction.

Online Statements

Increase security by removing the risk of mailed statements being intercepted. Keep your account information at your fingertips for close monitoring with 24/7 online access to statements anytime, anywhere.

Business Online Banking

Get access to real-time account information with Business Online Banking. With customizable email alerts and a business mobile app, you can stay connected to account activity while on the go.
Liquidity Management
Maintaining a healthy cash flow keeps your business financially agile. Our liquidity management solutions allow you to manage idle funds while maintaining accessibility for needs that may arise.
IntraFi Network Deposits

IntraFi combines first-class financial security with fast access to your funds and yields. When placing funds through IntraFi Network Deposits, you work directly with S&T and we do all the legwork. Your deposit is sent from your transaction account at S&T into deposit accounts at other IntraFi Network banks in amounts below $250,000, the standard FDIC insurance maximum. As a result, you can access FDIC insurance coverage from many institutions while working directly with S&T Bank.

Zero Balance Account

An account designed for companies that maintain a general operating account and separate accounts for payroll, petty cash or other purposes. With this service, you can keep all of your funds concentrated in one operating account, while disbursements and deposits are made from subsidiary accounts, called ZBAs.
*Deposits made prior to 8 p.m. EST have next-business-day availability. All Remote Deposit Items are subject to the requirements of the Bank's Funds Availability Policy. The Bank's Funds Availability Policy can be obtained at any branch office, or you may call 800-325-2265.