 Exciting changes are coming...
To better serve our customers, we tested our brand, website and more to understand exactly what you want and need. Soon you'll see our fresh new look and enhanced functionality online – all focused on making banking better for you.
Faster Access to Key Features
We've added intuitive features to make accessing the information customers want, easier:
A Quick Links bar on the homepage to give customers easier paths to the pages and tools you use most.
A simplified log in to S&T, allowing for a cleaner homepage experience with a login dropdown in the upper right area.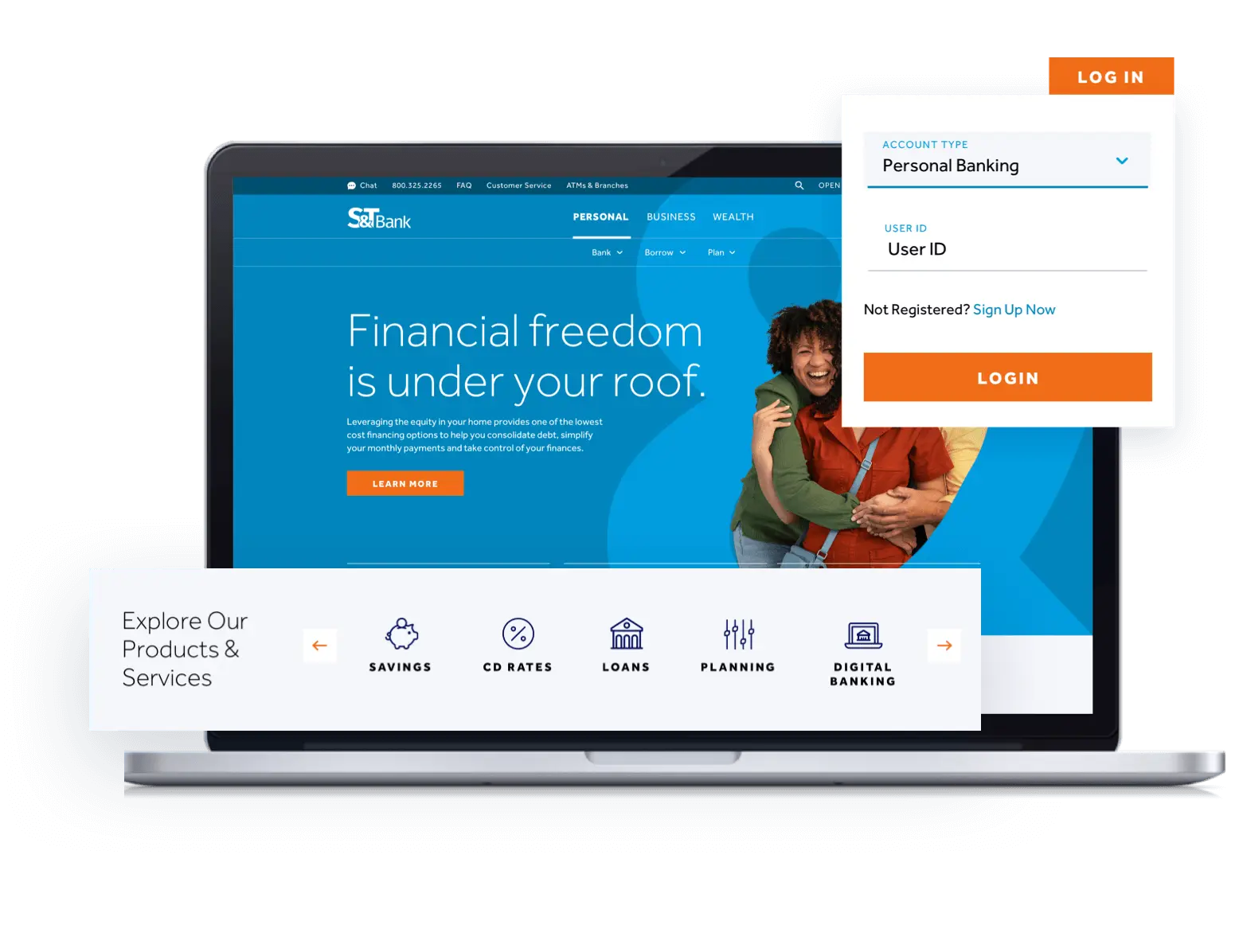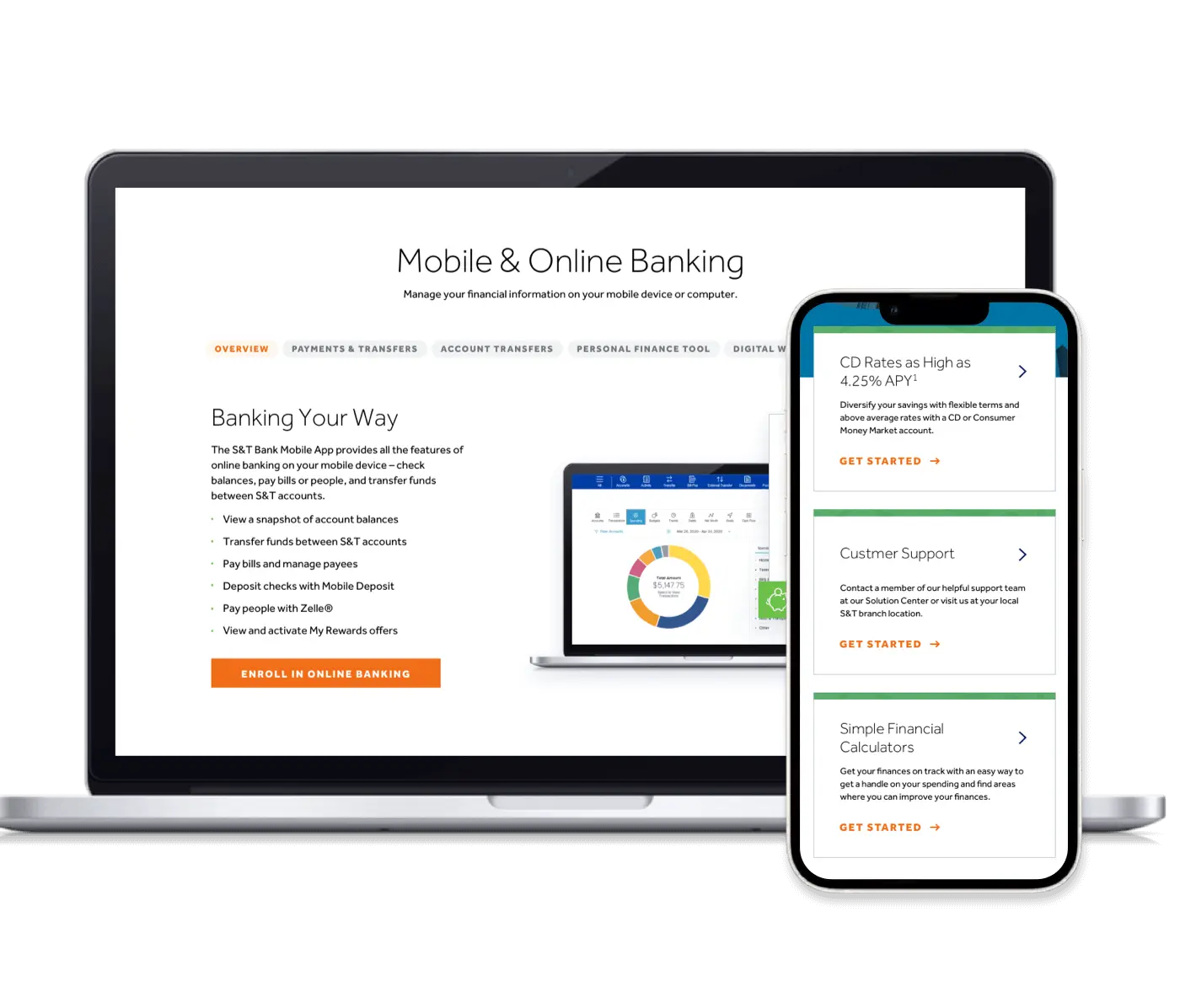 Responsive Design
Our customers need the ability to bank from anywhere at any time, so we improved our responsive layouts, guaranteeing you a great experience on every device.
Reimagined Look & Feel
Our vibrant new design simplifies the online experience and highlights what matters most to us: our relationship with you.