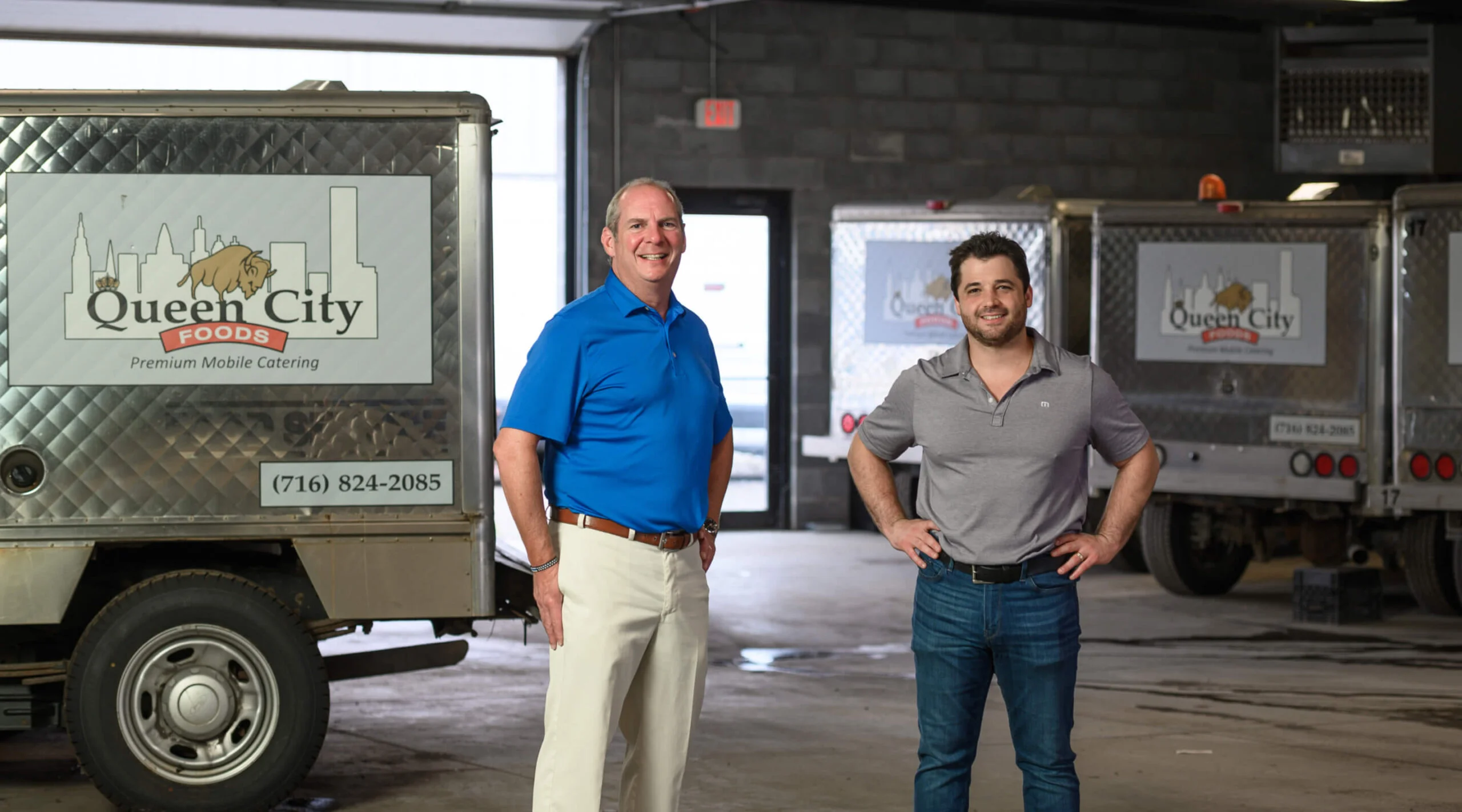 Queen City Foods Customer Story
"Thanks to our partners at S&T Bank, we expect to come out of this pandemic stronger than ever and our future is just as bright as it ever was."
With many events cancelled for the year, food truck owners are getting creative in finding ways to serve their customers.
Vincent DeMarco, owner of Queen City Foods in Buffalo, NY has committed to delivering his company's values of quality, consistency and excellence to customers. As a mobile catering service, the business has grown since 2015 to include restaurants, business kiosks and a distribution center.
As with many individuals and businesses, 2020 began as a promising year. Having recently acquired and added food manufacturing to their business model, Queen City recognized significant growth, doubling their employee base and sales. When the COVID-19 pandemic hit, the building of a new 18,000 square foot USDA and FDA approved food manufacturing facility was put on hold. However, they didn't lose hope.
"S&T has been a committed partner to us throughout the entire COVID-19 pandemic.  They made applying for and securing the PPP loan as easy as possible…and were always willing to take calls and respond to questions after customary business hours. They took the time and effort to truly understand how the COVID-19 pandemic was impacting my businesses and then took steps to ensure we would come out of it in an even stronger position than before."- Vincent DeMarco
Utilizing the PPP loan allowed Queen City Foods to meet payroll obligations and cover operating expenses. Vincent states, "Most importantly, it also gave us the time and opportunity to look at our companies from a fresh new angle. New markets and business relationships emerged that will have a positive impact for years to come."
They chose to look at their processes and business operations, reevaluating and refocusing on their commitment to their customers. Selling thousands of food-safe USDA boxed lunches to hospitals and donating food to local charities.
Looking ahead to the future, Queen City Foods looks to continue to grow their family of businesses, looking at new markets and opportunities. "Thanks to our partners at S&T Bank, we expect to come out of this pandemic stronger than ever and our future is just as bright as it ever was."
Visit Queen City Foods to learn more.