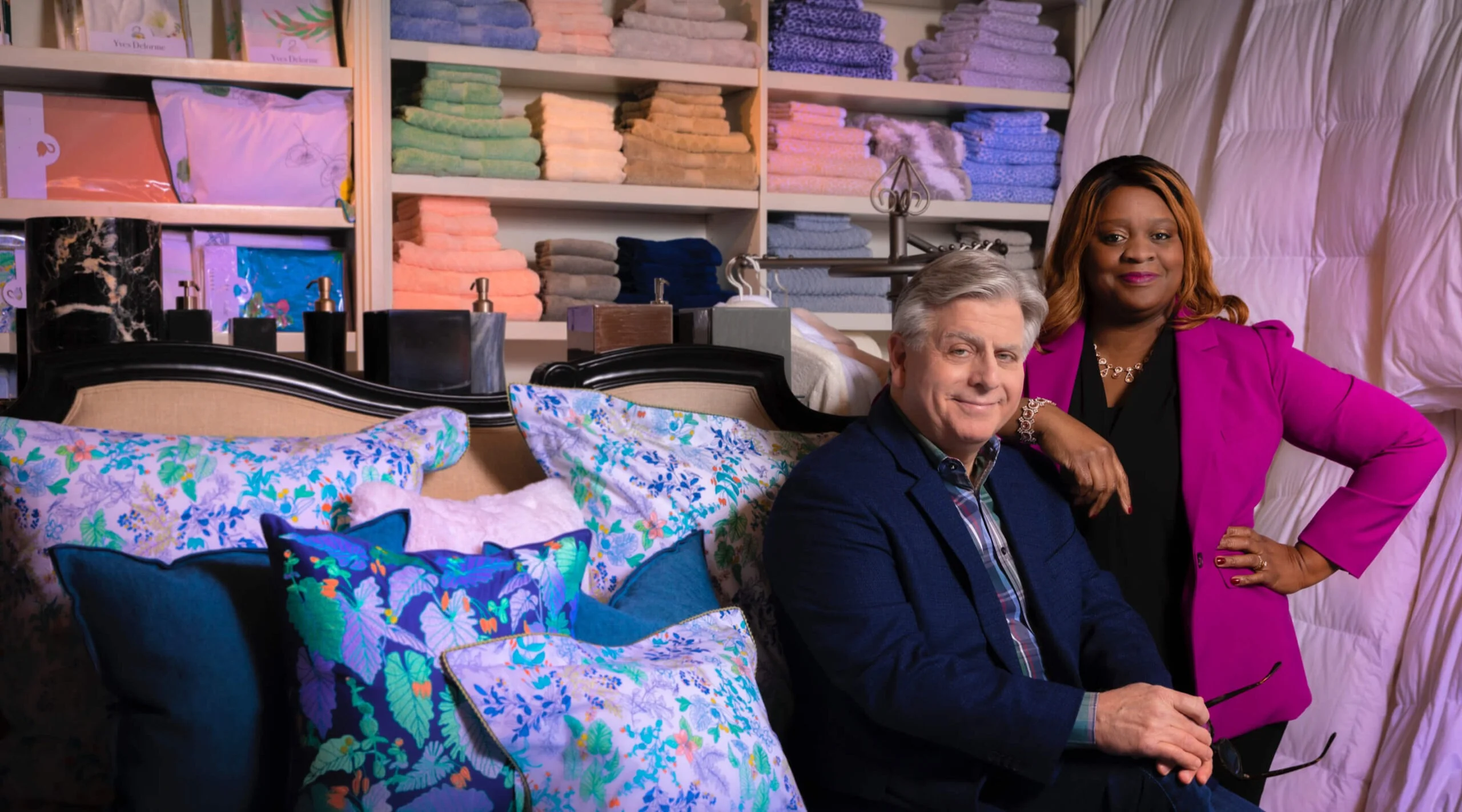 Feathers
Thanks to the excellent employees at Feathers and the exceptional service from S&T Bank, Feathers has had a very successful recovery from its two-month shutdown.
Located in Shadyside, an upscale shopping district of Pittsburgh, is a unique home goods store.  Started in 1984, the business grew and officially became Feathers in 1992. Promoting the Comforts of Home, Feathers primarily sells high-end bed, bath and table linens plus mattresses, sleepwear and other home accessories to discerning customers in western PA and beyond. Currently, the store employs three associates with owner Jeff Mulert at the helm.
Describing the store experience, Jeff says, "Feathers' company values include a commitment to the integrity of our word and to the integrity of the products and companies that we purvey. Establishing a personal rapport with the customer and servicing their needs is our top priority. We want all of our customers to leave the store saying thank you."
As with many retailers in our region, Feathers was affected by the COVID-19 pandemic and subsequent shutdown. "The part of the home furnishings industry that Feathers deals with was hit hard at the end of February and early March by the COVID-19 outbreak. Many of our suppliers manufacture in Italy, France, and China; therefore, our pipeline of merchandise was interrupted. Feathers does a lot of special ordering, so a number of our customer orders were delayed. In addition, we were not sure that all of our customer order[s] would be fulfilled."
"Feathers closed its doors to retail traffic in mid-March and laid off two employees shortly afterwards. Then, around the first of April Genevieve Odour informed me that S&T Bank was one of the banks authorized to provide PPP loans to retail stores and she thought that Feathers should qualify. This was great news! Since closing our store a few weeks earlier, our sales had declined. More importantly, the future success of our business was unknown. However, the PPP loan would provide Feathers with rent and payroll relief. This was a tremendous relief to a small business owner during a time of extreme uncertainty."
"Genevieve led a tireless effort to ensure that Feathers application for the PPP loan was accurate and properly filled out. I was aware that the requirements placed on the banks applying for the loans was constantly changing. Genevieve managed this wonky landscape very well and always with a pleasant attitude. Her service could not have been better!"
In looking to the future, Jeff is staying positive about the return of retail shopping. "Since March the home furnishing industry has recovered but not 100%. We trust that we will receive our ordered merchandise, although the delivery time may still be a few weeks longer. The silver lining for Feathers, however, is that many people are now spending more time at home and their demand for comfort from high-end home furnishings has significantly increased."
"Thanks to the excellent employees at Feathers and the exceptional service from S&T Bank, Feathers has had a very successful recovery from its two-month shutdown. The employees provided the dedicated service and expertise needed to meet the heightened demand. S&T Bank provided a cash infusion at a critical time that provided financial stability. Without this help Feathers would not be a place to be positive and optimistic about its retail future. Now Feathers' future looks bright!"
To learn more visit Feathers.