 S&T Bank & Alex's Lemonade Stand
Learn more about the founder of Alex's Lemonade Stand Foundation
Help us reach our goal of $25,000 and grab a cup of cold lemonade.
Find details about how we're teaming up with the ALSF to help end childhood cancer.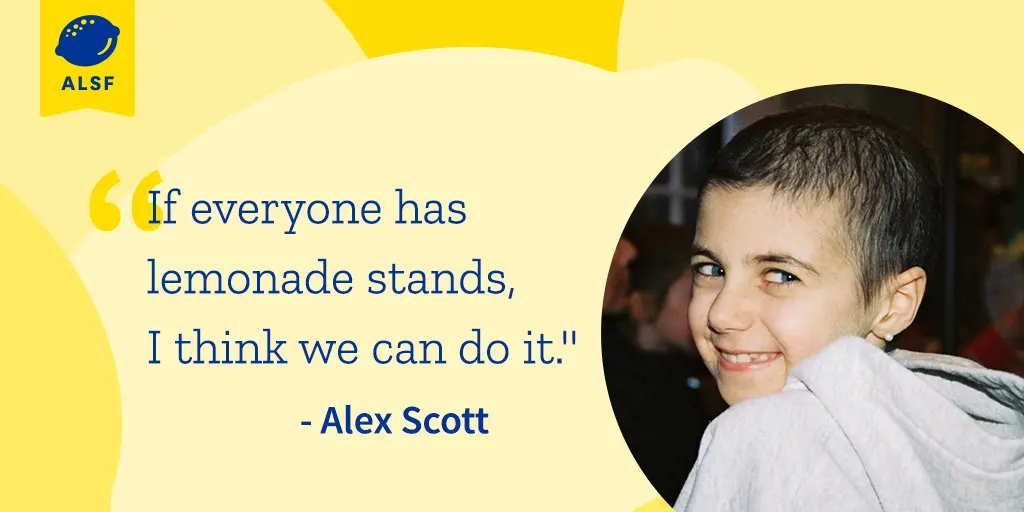 Alex's Lemonade Stand Foundation
S&T has partnered with Alex's Lemonade Stand Foundation (ALSF), a non-profit organization whose mission is to change the lives of children with cancer by funding impactful research, raising awareness, supporting families and empowering everyone to help cure childhood cancer.
The annual lemonade stand tradition started with ALSF's eight-year-old founder, Alex Scott. She set a goal of raising $1 million for her doctors to help kids like her fight cancer. Inspired by her actions, people across the country hosted their own stands, and Alex lived to see her $1 million goal reached before she passed away in 2004.
With the ALFS foundation headquartered in the Philadelphia region, our branch locations in the Central and Southeastern PA markets (as well as some Western PA locations) went ABOVE AND BEYOND by participating in Lemonade Days from June 3 to June 11, 2023. Lemonade Days is a nationwide event where ALSF supporters host lemonade stands to raise money for childhood cancer research and awareness for ALSF's mission.
S&T Donation Goal and Progress
commitment to our communities
Why your donation is so important.
Each year more than 17,000 children are diagnosed with cancer in the United States.  And despite this, childhood cancer research is consistently underfunded by our federal government. This is why your support is so important.
About Alex's Lemonade Stand Foundation