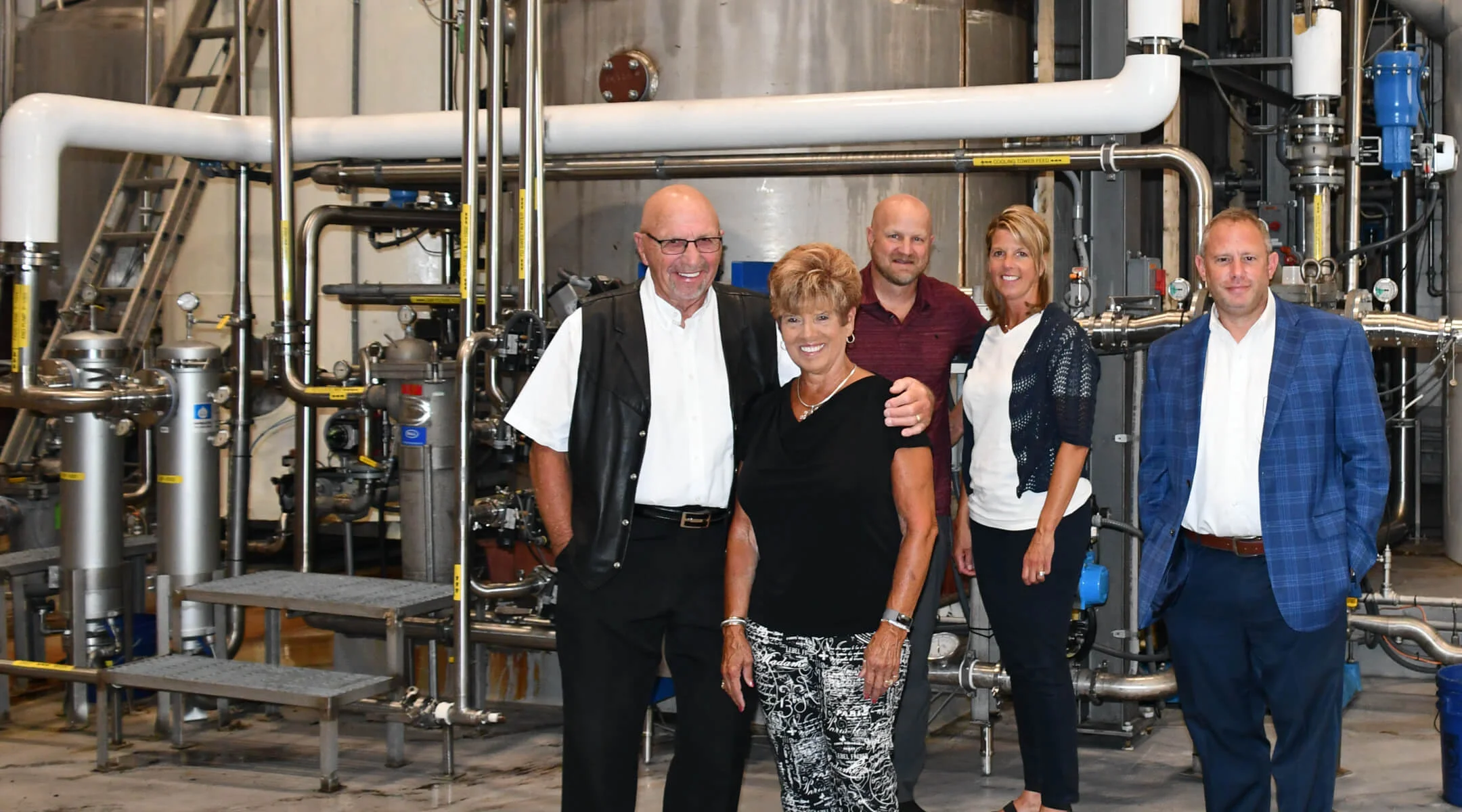 Zook Molasses
When asked why they chose S&T Bank for their banking needs, Bob pointed to the service and sincerity that was met by the S&T employees they encountered.  "They cared who we were and what our story was."
Nestled in the fields of Honey Brook, Pennsylvania, Zook Molasses Company was founded in 1934 by M. Simon Zook to fill a need for farmers to feed their livestock with quality molasses. The company has now grown to include the distribution of baking ingredients, mixes, oils and bulk sweeteners as well as serving the agricultural industry with conventional and organic liquid and dried feeding molasses.
Robert Zigment, CEO/CFO for Zook Molasses Company will tell you that the heart of the company is its family of employees led by the company's owners, Larry and Sally Martin and daughter Jodi and husband, Shawn Sensenig. Their focus is on a strong two-way loyalty, belief in service quality and relationship building. When asked why they chose S&T Bank for their banking needs, Bob pointed to the service and sincerity that was met by the S&T employees they encountered. He said, "They cared who we were and what our story was."
When the COVID-19 pandemic hit, Zook Molasses and their diversified businesses witnessed an increase in sales for the divisions deemed essential. Other areas experienced a downturn in sales due to the closing of malls and retail outlets.
Working with Jim Kellum, svp, senior strategic banking officer, they were able to utilize the PPP loan as a short-term fix to manage expenses, which kept the company in business. When asked how the PPP application experience with S&T was, Bob stated, "I couldn't be happier. We worked with employees Friday night into Saturday; they answered our questions and took the time to guide us through the process. They were wonderful." In addition, S&T offered solutions and opportunities to look at financing options to help the company ensure they weathered this storm.
Zook Molasses Company has observed sales increasing and business starting to return to normal. Having grown up in the business and working there since she was 10, Jodi Sensenig, now an owner, shares that the company's outlook is very good.  They look forward to the future and continuing to grow their relationship with S&T Bank.
To learn more visit Zook Molasses Company.